We harvest and pack a wide variety of California-grown vegetables, which we farm both conventionally and organically, all year long. From bell peppers to bok choy, we bring the freshest wholesome produce to your table.

A bountiful harvest, year round
Interested in what we grow? Here is a schedule of which vegetables you can expect from our conventionally-farmed and USDA Certified Organic fields, throughout the year.
In our conventional farming fields, we use the same low-impact methods Oliver Talley did when he planted the first rows here in 1948.
Our leafy, aromatic cilantro is perfect for dishes from multiple cuisines, from Mexican to Thai. When cilantro becomes mature in the field, it becomes coriander, which has a slightly more citrusy flavor. Coriander seed is also prized in cooking, especially in Indian, Middle Eastern and Asian cuisines.
Brassica Rapa Subsp. Pekinensis
This member of the brassica family is native to China, but just like green cabbage, it becomes sweet as it's cooked. The tender leaves of Napa cabbage are key to many Asian dishes, from dumplings to soups. Talley Farms and the Arroyo Grande Valley are known for growing this specialty crop.
We pack our large green bell peppers under cool conditions to keep them crisp and fresh when they reach your home. This maintains their natural sweetness and crunch for eating raw, or for cooking into favorite dishes like jambalaya and fajitas.
With thick walls and a natural, wholesome sheen, our red bell peppers are famous for their size and sweetness. These bejeweled beauties are available the second half of the year, perfect for peperonata and ratatouille.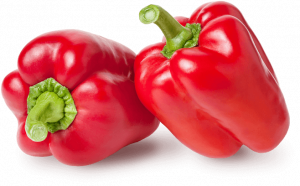 Spinach is always growing at Talley Farms, winter, spring, summer and fall. We love spinach for its tender leaves, and for its nutrition: it's packed with fiber, protein and vitamins. Use Talley Farms spinach raw in a salad, cooked with cream and parmesan, or blended with herbs in pesto.
Brassica oleracea var. sabellica
A nutritional powerhouse, kale comes in two varieties: curly and Tuscan. Talley Farms kale can be blitzed into smoothies, tossed into salads, or even baked into kale chips. Wherever you use it, you can be sure you're packing in protein, fiber and vitamins.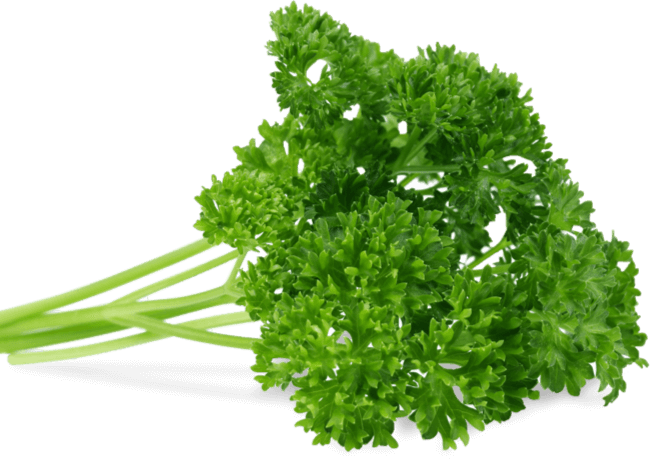 A member of the carrot family, parsley is the curly-leafed herb often valued for its garnishing properties. But bite into a sprig of our curly-leaf parsley, and you'll taste a fresh, vibrant flavor that improves most anything it accompanies.
Petroselinum neapolitanum
The flat-leafed species of parsley is most often found as a garnish and accompaniment to Mediterranean cuisines. But it can also stand on its own in foundational sauces like pesto and chimichurri.
Brassica rapa subsp. chinensis
As one of the most productive areas for Asian vegetables, the Arroyo Grande Valley boasts acres upon acres of bok choy. Our fields are no different. This member of the cabbage family tastes great chopped into a stir fry or glazed and served beside dumplings.
Where flavor comes naturally
Talley Farms is a USDA Certified Organic vegetable grower, and we're proud to provide clean, wholesome produce from our home to yours.
This herb, cultivated by the ancient Egyptians for medicinal and culinary uses, brings a bright note to any dish it touches, especially Indian and Mexican cuisine.
Petroselinum neapolitanum
Purely ornamental? Hardly. We use our curly-leaf organic parsley in salsa verde, pot roasts, and tabbouleh. Occasionally you'll even catch one of us using parsley to freshen our breath, naturally.
Brassica oleracea var. sabellica
This superfood has become a star among vegetables for its nutritional density — and for its clean, bright flavor. Massage kale with lemon juice and olive oil for a simple salad or roast it beneath bone-in chicken thighs for creamy, hearty greens.
Brassica oleracea var. italica
One of the original crops Oliver Talley planted here in 1948, broccoli is one of the best-loved vegetables in the brassica family. With beautiful crowns and packed florets, look for Talley Farms broccoli between July and December each year.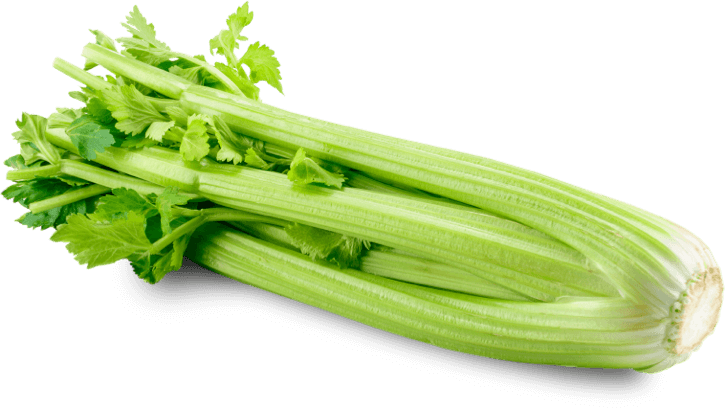 We believe celery is one of the most versatile vegetables available on the market today. Crisp, fibrous, and hydrating, celery can be snacked on raw, or steamed, braised, or sautéed into dishes and side dishes.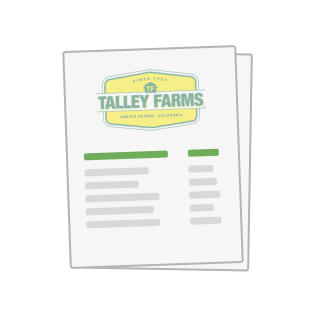 Get daily quotes sent direct to your inbox
Subscribe for daily pricing information from our farm to you.